When Arnold Palmer rode across BB&T Field with the Deacon on a motorcycle during the 2013 homecoming game, generations of Wake Forest fans gave him a standing ovation fit only for "The King."
Today the Wake Forest community remembers Palmer, the former student-athlete now considered to be one of the greatest players in the history of men's professional golf. He died at age 87 on September 25, 2016.
For more than 60 years, Palmer has been linked inextricably to Wake Forest.
"I have had a love affair with Wake Forest since my undergraduate days, but I didn't realize until many years later what I had truly learned at Wake Forest – both in and out of the classroom – about the meaning of a productive and meaningful life," he said in a Commencement address to Wake Forest graduates in 2005.
In October of 2013, the University unveiled a statue of him on campus to honor Palmer's lifelong commitment to his alma mater. The 9-foot, 1,392-pound statue shows Palmer in full swing.
Statue Unveiling Photo Gallery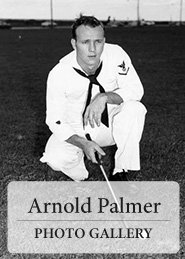 "No alumnus ever has had a bigger impact on Wake Forest University as an ambassador, role model, benefactor and friend than Arnold Palmer," said Wake Forest University President Nathan O. Hatch. "Julie and I will always remember his kindness, his gracious hospitality, his love for golf and its culture of respect and fair play — as well as his love for Wake Forest. He was a true gentleman."
Palmer has been an advocate and mentor for many generations of Wake Forest student-athletes, especially golfers who have followed in his professional footsteps. The Scholarship fund he established to honor his friend Buddy Worsham has provided many talented students with the opportunity to compete at the highest levels in golf while getting a Wake Forest education.
"Wake Forest University has become synonymous with exceptional golf and that extraordinary reputation began with Arnold Palmer."
Wake Forest Athletic Director Ron Wellman said: "Arnold Palmer's impact on Wake Forest University cannot be measured. Arnold held a lifelong love affair with this University and spoke frequently and lovingly of his alma mater. While he was an outstanding competitor as a collegian, he made a worldwide impact throughout his life. His global fame and charitable nature helped create international recognition for Wake Forest. Arnold's financial commitment to the University has allowed us to create outstanding facilities. And his consistent interaction with the student body helped to generate many generations of Arnold Palmer fans."
Palmer the Philanthropist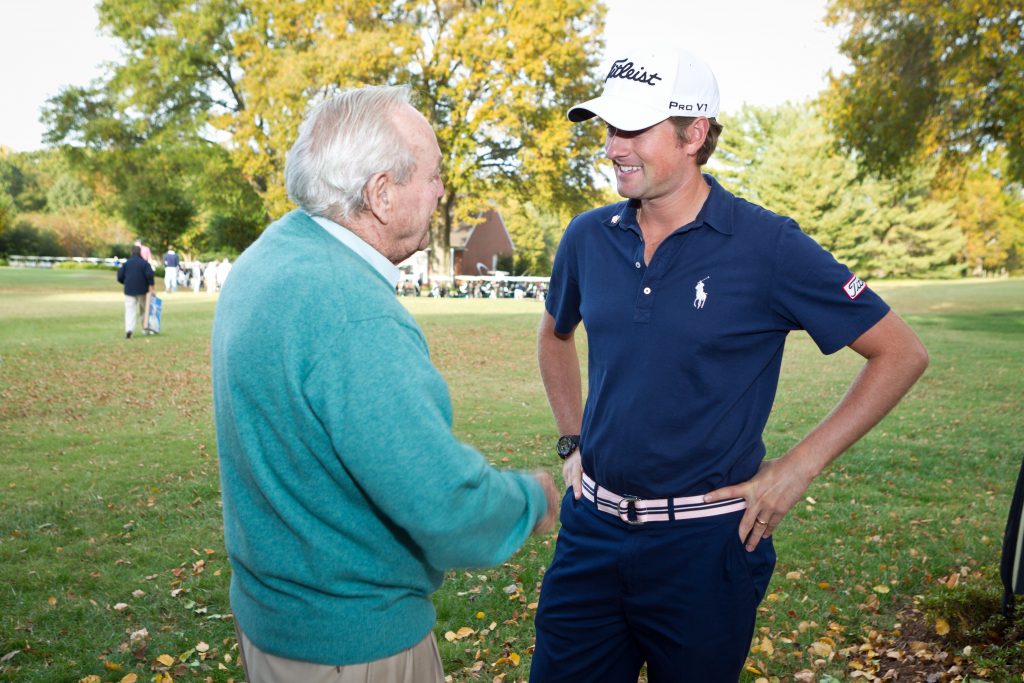 Palmer's connections and philanthropy to Wake Forest extend beyond the golf program he helped to solidify. He served as a University trustee from 1983 to 1997. During that time, Wake Forest continued its evolution into a national university and was included among the top-30 in U.S. News and World Report's list of Best National Universities for the first time in 1996. Palmer became a life trustee after his final standard term ended.
From 1989-96, Palmer co-chaired the University's "Heritage and Promise" capital campaign, which exceeded its $150 million goal by $23 million. Among the effort's tangible products are a 52,500-square-foot wing of Z. Smith Reynolds library named for legendary English professor and Provost Emeritus Ed Wilson ('43) and Worrell Professional Center, built as the home of law and business programs in 1993 and among the largest academic facilities on campus.
Each spring, Wake Forest students celebrate Arnold Palmer Day with iced tea and golf-related activities on Manchester Plaza.
Palmer has shared golf lessons and life lessons with Wake Foresters for more than six decades.
"The message of Pro Humanitate – giving back to others – has been front and center in Arnold Palmer's life," said Hatch during the 2013 unveiling of the statue. "In that way, he is a great model for all of us."
Palmer the Student-Athlete
"I came to Wake Forest on a bus with my golf clubs and my suitcase," said Palmer, who arrived on campus in 1947. In the spring of 1949, he won the NCAA's individual championship.
There would have been no Palmer-Wake Forest story without the involvement of another junior player of national renown, Marvin "Buddy" Worsham. The two met at a tournament and Worsham, the first recruit to the brand-new golf program at Wake Forest, asked coach and athletics director Jim Weaver to consider his friend, too.
"Can he play golf?" Weaver asked Worsham.
Based on Worsham's answer, Weaver gave Palmer a chance to come to Wake Forest.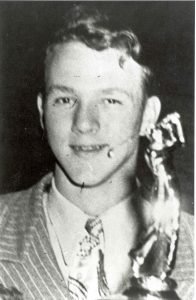 "When Jim Weaver offered me a scholarship here, that was the beginning of a whole new life for me: the opportunity to come here, to go to school, to learn the things I have learned as a student, as a golfer and as a personality," Palmer said in 2013. "Wake Forest taught me things I had no idea existed in this world."
When Worsham died in a car accident in 1950, Palmer took a break from college to join the U.S. Coast Guard. He returned in 1953 and in the spring of 1954, he became the Atlantic Coast Conference's first individual champion.
Throughout his life, he lived up to his friend's early endorsement that he could indeed play golf. Palmer's career included 62 PGA Tour wins and seven major championship titles, including four Masters Tournament championships.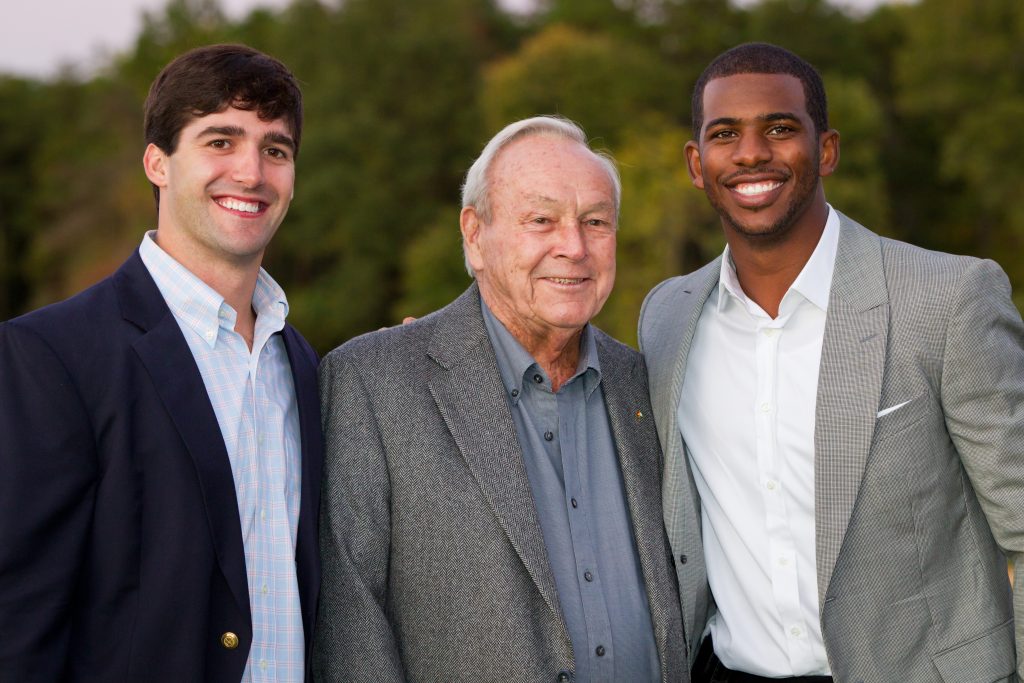 Palmer the Legend
The University has recognized its appreciation for Palmer's contributions in several ways.
In 1962, he received Wake Forest's Distinguished Alumni Award. Only 32 years old at the time, he is still the second-youngest recipient in the history of the citation, which was created in 1959.
Palmer received an honorary Doctor of Laws degree in 1970. In January of 2007, he served as the football team's honorary captain in the Orange Bowl.
A residence hall (dedicated in 1982) and the golf practice complex for the men's and women's teams (renovated in 2010) also bear Palmer's name.
Beyond Wake Forest, Palmer has also received extraordinary honors. He is the only sports figure to receive each of the government's highest honors: the Congressional Gold Medal in 2012 and the Presidential Medal of Freedom in 2004.
Palmer is a member of many halls of fame, including World Golf, American Golf, PGA, and the Wake Forest Sports Hall of Fame.
Did You Know?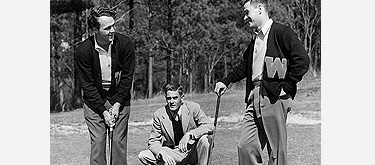 As a student, Palmer was a member of the Omicron Delta Kappa leadership honor society and the ROTC Cadet Association.
Among his many charitable activities, Palmer served as the honorary national chairman of the March of Dimes Birth Defects Foundation for 20 years.
Several relatives of Palmer have followed in his Wake Forest footsteps: nephew Deken Palmer ('99), granddaughter Emily Schneider ('03) and grandson-in-law Chris Schneider ('03, MSA '04)
Many of the Wake Forest Carillon bells are inscribed, and the B-flat bell is unofficially called the "Arnold Palmer Bell." His quote reads: "I celebrate the Deacons' achievements on the playing fields: winning baskets, home runs and touchdowns, long drives and short putts."
"Friendship brought me here and friendship has kept me associated with the University since my student days."

Arnold Palmer